We spent the day yesterday at Play Town in El Cajon. The place was a great find so close to home.
It was filled with toddler friendly toys and activity areas. This was our second time there but the first time bringing cousin Nate. They especially loved this play camper pretending to drive and cook in the back.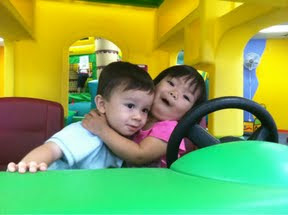 So much that Izzy stopped mid play to give him a hug.
- Posted using BlogPress from my iPhone